V International Summer School on Cyber Law 2016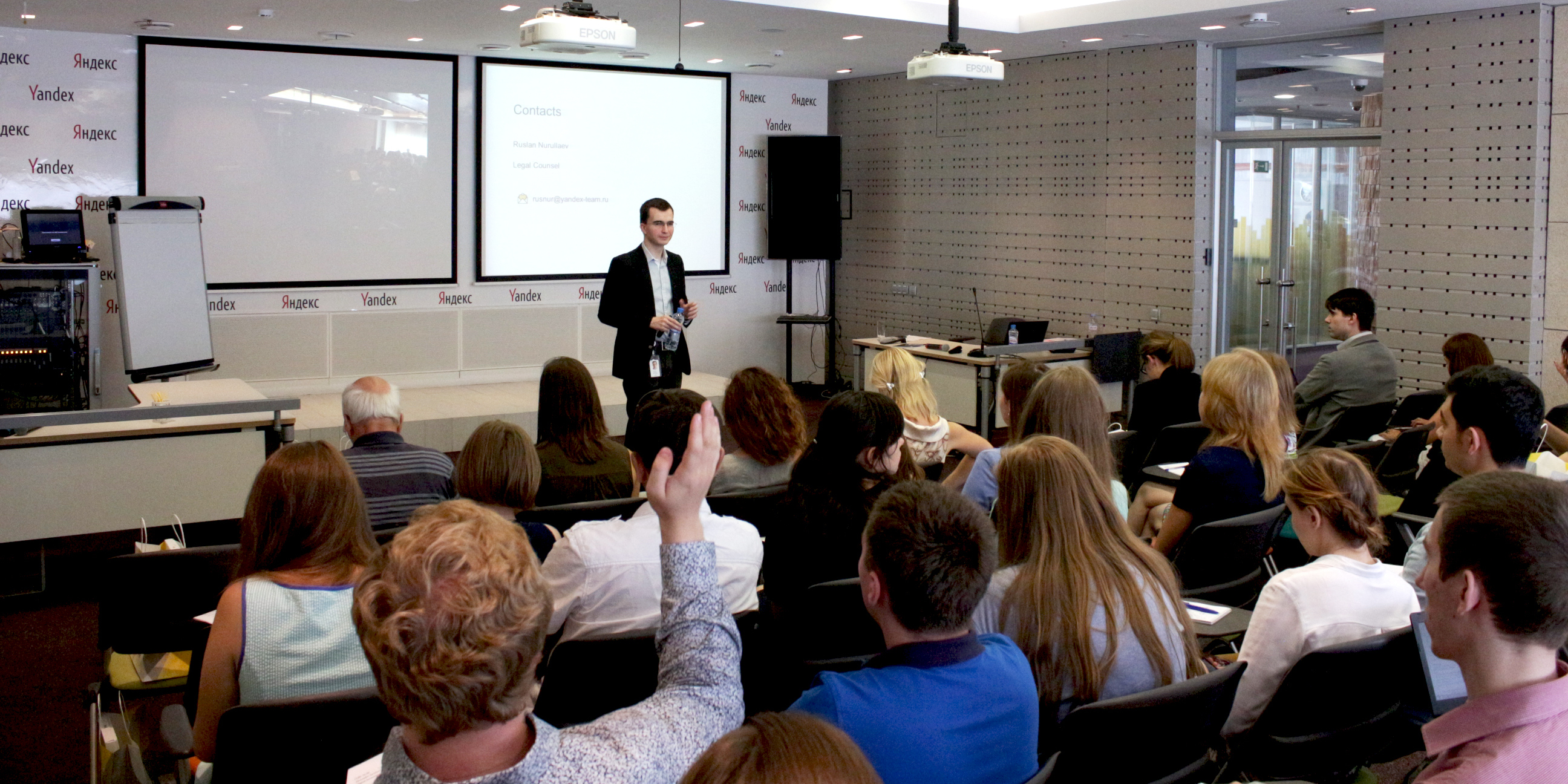 Research Laboratory of Information Law at the National Research University Higher School of Economics (NRU HSE) announces the contest for participation in the 5th International Summer School on Cyber law (ISSC 2016).
Summer school will be held from 4 to 8 July 2016 in Moscow, Russia.
Working language of the school is English.
The organizers of the Summer school cover expenses on accommodation and meals. Participants cover their own travel expenses to/from Moscow. Number of participants is 30. 
To participate in the Summer school young researchers, undergraduate, graduate, and post-graduate students are invited.
The school considers the most topical issues of intellectual property law in the digital age, information law, telecommunications and data protection law.
International Summer School on Cyber Law is aimed at assembling young specialists in the area of IT/IP law to give them an opportunity to discuss common challenges, global development trends, to exchange research results, to establish professional connections.
Participation in the Summer school is a wonderful opportunity to enjoy the atmosphere of contemporary academic thought and to master the skills of conducting academic discussions at international level. Communication with participants from different countries will facilitate cross-cultural interaction and exchange of research ideas.
The Summer school program includes visits to leading international IT companies and law firms, specializing on the issues of IT/IP law.
The concept of the Summer school includes lectures, master classes, round tables, case studies, writing mini-essays on topical issues of IT/IP law, etc.
Summer school will bring a lot of fresh ideas for further research and will certainly leave everyone unforgettable pleasant experience.
To participate in the contest it is necessary to fill the application form, attaching thereto the research paper on the issues of IT/IP law with a volume of 10000-15000 characters in English. Participants are also expected to develop a 15-minute presentation on their papers. The presented papers will be reviewed and evaluated by expert group of legal scholars and practical lawyers.The HSE University pays for accommodation of 30 participants whose papers will get the highest marks.Ten more persons whose papers approves by experts may attend the School at theirs own expenses and pay for accommodation themselves.
 

Application start is 22 February 2016
Application deadline is 22 April 2016.
The results will be announced by 15 May 2016.