Seminar on the topic of "Sanctions Against Cyber-Attacks: Effective Coercion or Idle Threats?"
War is merely a continuation of policy by other means, according to the famous strategist Carl von Clausewitz (1832). As the nations strive to make the world a safer place, the military interventions are, however, being more and more replaced by economic sanctions. In the age of cyber States increasingly resort to economic sanctions as a means of reaction to cyber-enabled activities. But do sanctions represent an appropriate countermeasure to cyber-attacks?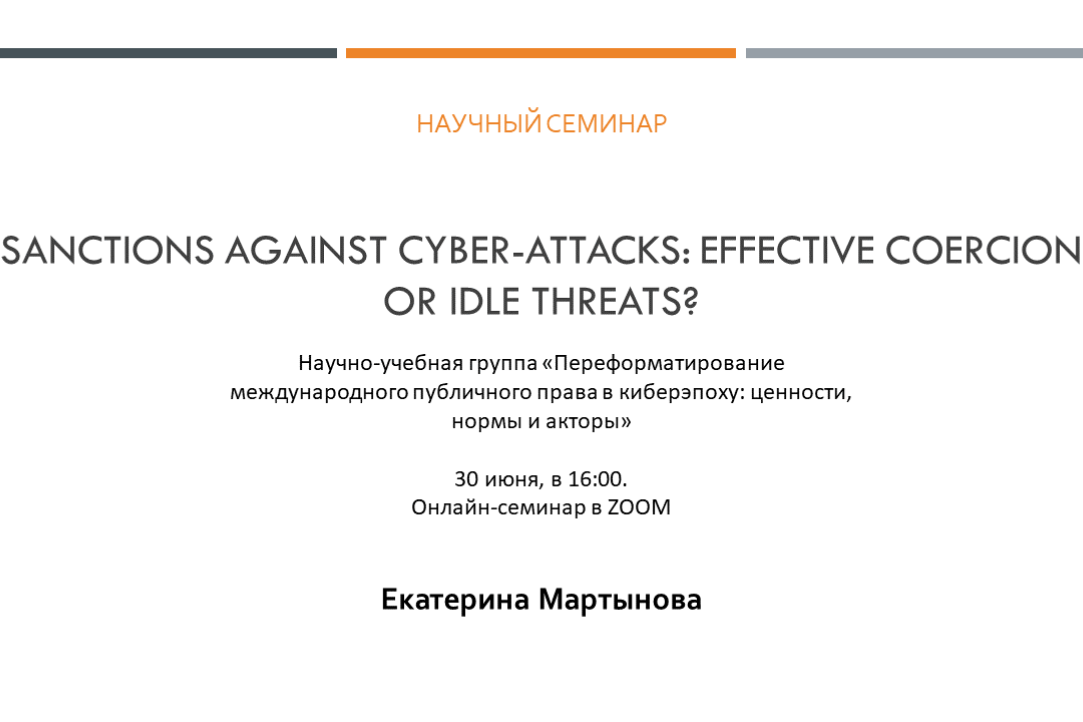 The seminar was devoted to sanctions as the main countermeasure to cyber-enabled activities, by which unilateral or collective coercive measures taken against a person, an entity or a State to force it to behave in a particular way (e.g. stop cyber operations), or as a punishment for not doing so, or a deterrence measure (both for the aggressor and the third parties) are meant.
The presentation was focused on the assessment of sanctions effectiveness in terms of their impact on the decision-making by the affected State and behavior and rhetoric of its political elites. The theoretical framework for the analysis of sanctions effectiveness as a countermeasure against malicious cyber-enabled activities included the tools of economic theory, as well as political and legal science.