Seminar on the topic of "International Regulation of Cybersecurity – New Paths and New Problems"
Due to the increasing number of cyberattacks globally, legislators in various countries have committed themselves to increase legal regulation of cybersecurity. But what exactly are the laws, and where are the limits of legal regulation? Professor Dennis-Kenji Kipker shared his opinions on this matter.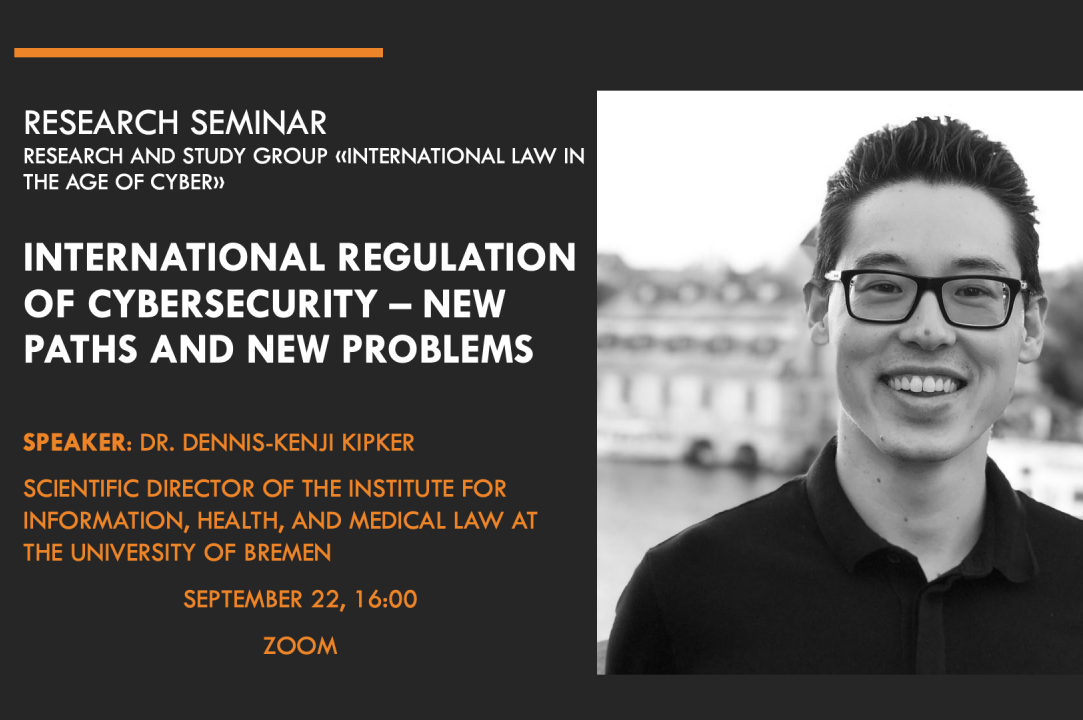 In his presentation, Professor Dennis-Kenji Kipker showed how the rapidly growing number of cyberattacks is pushing legislators in various countries to formulate legal rules to achieve the level of cybersecurity that states aspire to.
Professor Kipker argued that we need to strengthen the legal boundaries in the context of cybersecurity. This can be best represented in a comparative analysis of the features of cyberspace legislation between different national and regional legal regimes. Considerable attention needs to be paid to companies operating in cyberspace and how national legislatures, and especially governments, that endorse the concept of sovereign cyberspace, as in the case of the PRC, can have an impact on international private law relations