The Laboratory for the Study of Public Interest Protection under Economic Sanctions at HSE University's Faculty of Law focuses primarily on research and teaching issues concerning the legal protection of Russian interests within the WTO, general international law, Eurasian Economic Union law, and Russian domestic law.
The Laboratory's work will lead to the development of a new master's programme in International Trade Law, Finance, and Economic Integration; development of new materials for the following courses: WTO Law, International Dispute Resolution, and Modern Problems of International Economic Law, as well as participation in the ELSA Moot Court Competition on WTO Law and the Philip C. Jessup International Law Moot Court Competition.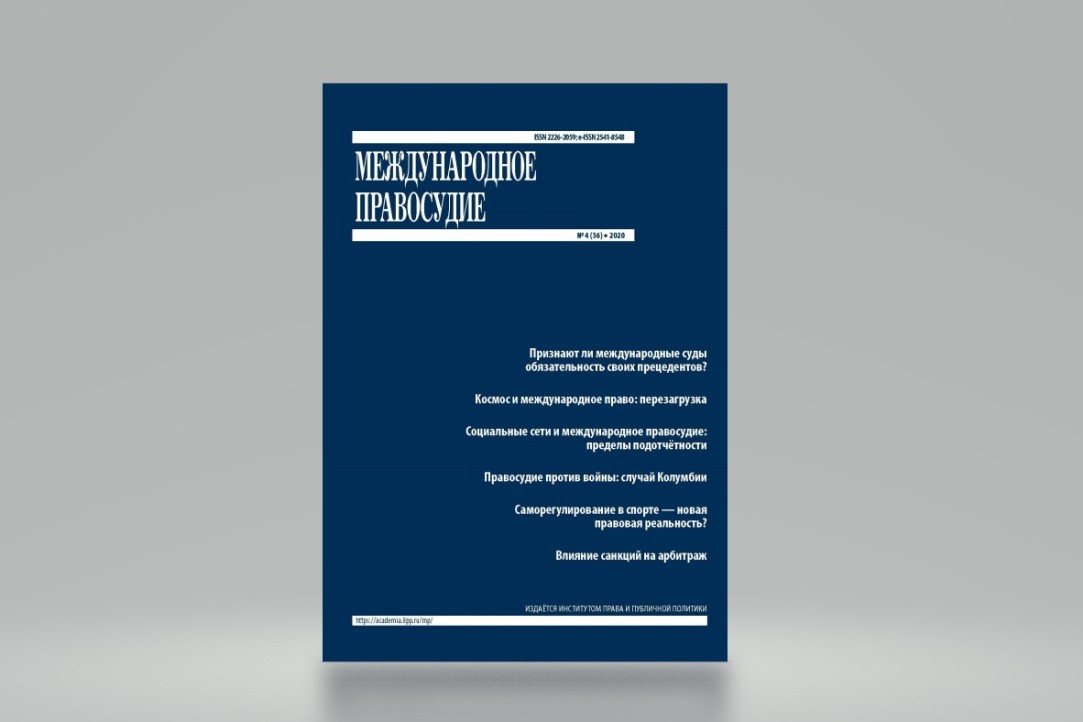 In issue № 4 of the journal "International Justice", the article was published by the research associate V. V. Starzhenetskiy and S. Ochirova on "The impact of sanctions on the resolution of foreign economic disputes: the preservation of the status quo or the search for alternative jurisdictions?"