HSE Student Named Human Rights Activist of the Year
Victor Vorobyev is involved in human rights activism at the Higher School of Economics and beyond. At HSE, Victor is the head of the legal committee of the student council and part of the Faculty of Law's student council. He also heads HSE's student human rights centre.
Under Victor's leadership, the student council's legal committee regularly makes judgements on all student disciplinary action, and the committee also develops amendments for HSE's internal policies and procedures, which ultimately improve student welfare at the university.
In addition, Victor represents students in court, which is excellent practice for a student in the Lawyer in Public Justice and Law Enforcement master's programme. In the fall of 2016, a foreign student of the university was arrested on the street for not carrying his migration card. The court ordered the student's deportation. This is when Victor got involved and challenged the court's decision. As a result, the student was able to remain in Russia and continue his studies.
Aside from defending student rights, Victor is involved in other legal activities as well. Thanks to a suit he filed, for example, the airline Pobeda was fined for taking illegal commission from ticket sales.
To determine the winners of the prize, an expert committee consisting of representatives of human rights organisations, governmental agencies, NGOs, and the student community carried out a national campaign to find the most active human rights activities in Russia, as well as to identify best practices in defending student rights, RIA Novosti reported.
Russia's Human Rights Ombudsman Tatiana Moskalkova gave Victor the prize at the National Student Council's forum on January 25.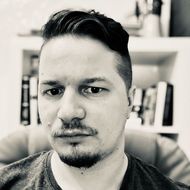 Victor Vorobyov