Rada Shakirova on Her Semester Abroad at Sciences Po Paris – the Alma Mater of French Presidents
The press-center of the Law Faculty introduces the series of notes written by students who participated in the HSE academic mobility programme. Rada Shakirova, a fourth-year Law student, shares her own experience doing the exchange.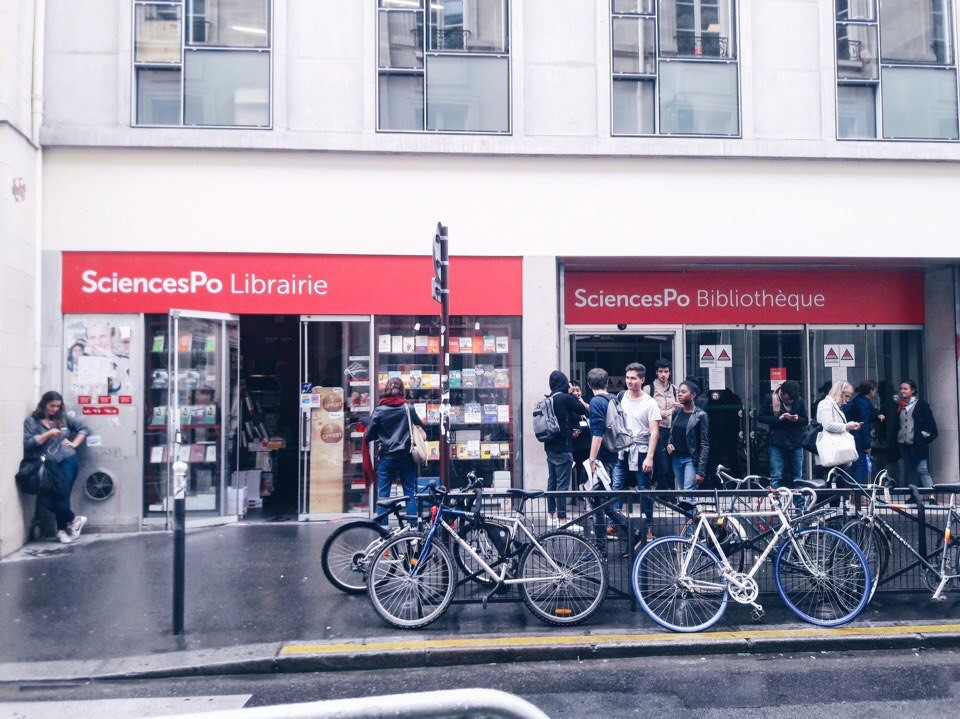 The best way to learn French is to study in a French speaking country. That is why, when I started attending a language course as a freshman in college I decided right away that I should do an exchange programme with the French university to improve my language skills and read French Codes in the original. In spring of my third year at college I applied for academic mobility programme. And in a few months, I received an invitation from Sciences Po Paris. I am in Paris now, and during this whole semester I am going to share my exchange experience with you.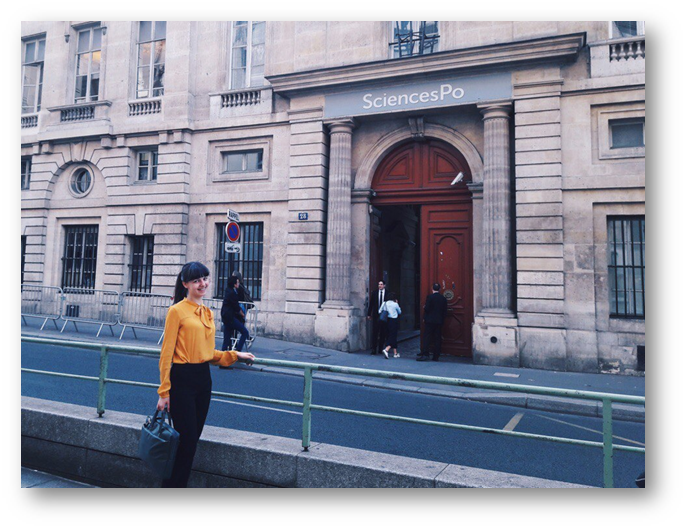 I had to put only three universities on my application form, so I followed certain criteria to choose those ones that were the best fit for me. I was looking for a place where I could choose from a huge variety of law courses taught in French, I also took into account university ratings. I kept in mind that I should be back to Russia before a new school term starts, so I was looking for colleges with the familiar schedule. Finally, I really wanted to live in an urban city and have an opportunity to get a grant for my living expenses.
During the application process, I needed to choose between two French schools: Sciences Po и Université Panthéon-Sorbonne. Sciences Po was a better fit with my preferences. In Sorbonne the exchange would have to take the whole year, and I was not ready to postpone my graduation. They also did not have variety of courses in English, and I was not prepared to study everything in French.
Sciences Po, or Paris Institute of Political Studies, is a highly selective institution mostly famous for its outstanding Political Science major. Alumni and former staff include twenty-eight heads of state or government, including seven of the last eight French Presidents: Emmanuel Macron, Francois Holland, Nicolas Sarkozy. For 2016-2017 the QS World University Rankings ranked Sciences Po 4th in the world for Politics & International Studies. It is considered to be the top school for many other Social Sciences programmes, including Law programmes. I personally was attracted by the huge variety of undergraduate legal courses in both French and English. Therefore, I put this university as my priority.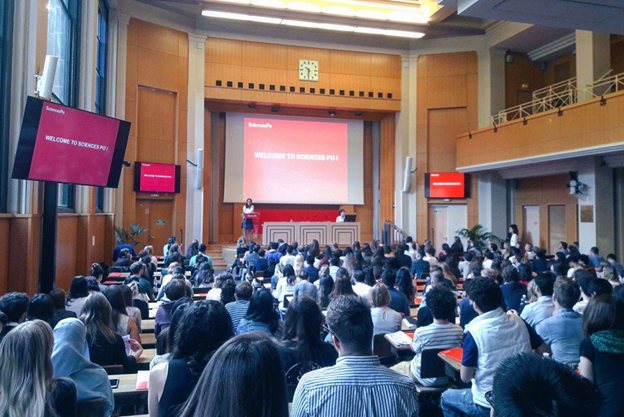 When I was applying for the programmes there was no information about grants and financial help on the HSE international office website. I was only hoping to win the scholarship funded by the French Government. As an alternative I applied for those colleges that collaborated with a financial aid programme Erasmus+, that covers almost all expenses during the exchange. I chose well-known colleges in Finland and Norway: University of Helsinki and University of Oslo.
The application process of the international mobility programme is pretty straight forward and is explained on the HSE international office website. You have more chances to be chosen among other candidates if you are in the top of the class, have high GPA, wrote an interesting motivational letter, good recommendations from your professor. Expert commission also pays attention whether you have decent language skills for studying in another country. If you want to enrol in a competitive university and get a financial aid, you should demonstrate very high academic results. It also helps if you volunteer or have a job in a law firm. I personally think that these two factors allowed me to get a higher financial aid.
If there is no competition among applicants and the number of candidates equals the number of places in the programme, you should simply provide all required documents. However, one of the requirements is to prove that you have good language skills for studying in a foreign university. To show that, you should either pass an international language examination or ask your language teacher to evaluate your knowledge and write the results in a specific form. If you did not get into the school you really wanted to do not get discouraged: there is still a chance to get in any university during the second wave.
In early June after the results of the programme are announced, Science Po started Erasmus+ competition. To participate, you needed to prepare additional set of documents, which even included the results of the final high school state examination. In the end two students (including me) were awarded with the scholarship. The grant was consisted of a monthly payment that partially covered living expenses and airplane tickets.
Now the HSE international office announces a newcall for applicants for the spring semester. The deadline is on September 24, that is why you still have a chance to apply and get an unforgettable academic experience provided by HSE. Academic exchange is not only an opportunity for you to learn the law of the host country, improve your language skills and get the chance to travel; it can also help you decide with your future career goals, get a deeper understanding of the Russian legal system, expand your horizons and make new friends. I encourage all of you to take a shot and apply for the programme. Learn beforehand how many HSE courses you would have to take either online during your stay in another college or after your exchange. If you do not have that many courses you should definitely try out and apply for international academic mobility programme.
Text and photo: Rada Shakirova
Translation: Nicole Shekhovtsova